About
THEN/HiER is the first pan-Canadian organization devoted to promoting—and improving—history teaching and learning by bringing together the multiple and varied constituencies involved in history education: academic historians; public historians in museums, archives and historic sites; practicing teachers; researchers based in faculties of education; and curriculum policy makers. Our goal is to create more research-informed practice (from kindergarten to graduate school) and more practice-informed research through dialogue among these various communities. Read more about our goals and background or access articles about THEN/HiER.
THEN/HiER shares offices with the Centre for the Study of Historical Consciousness in the Faculty of Education at the University of British Columbia in Vancouver. We collaborate in CSHC projects such as The Historical Thinking Project. Please visit the CSHC's website.
How to get involved
Register as a member of THEN/HiER to post comments or to contribute a news item, an upcoming event, a video or a podcast. Keep an eye on our events page for related events in your area, or consider submitting an application to one of our funding programs.
Featured Content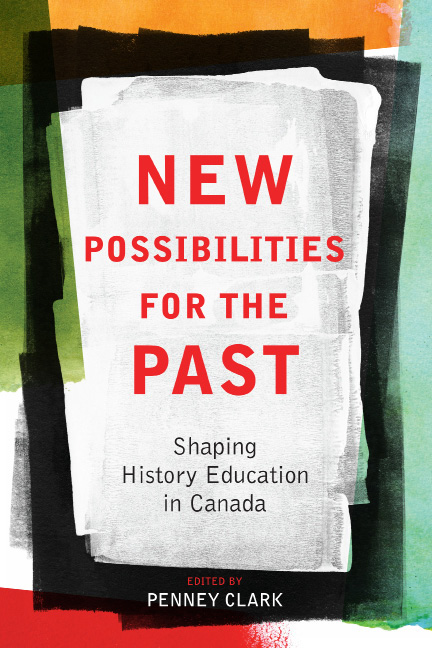 Now available! First publication in the THEN/HiER book series: New Possibilities for the Past: Shaping History Education in Canada, edited by Penney Clark.
Read more